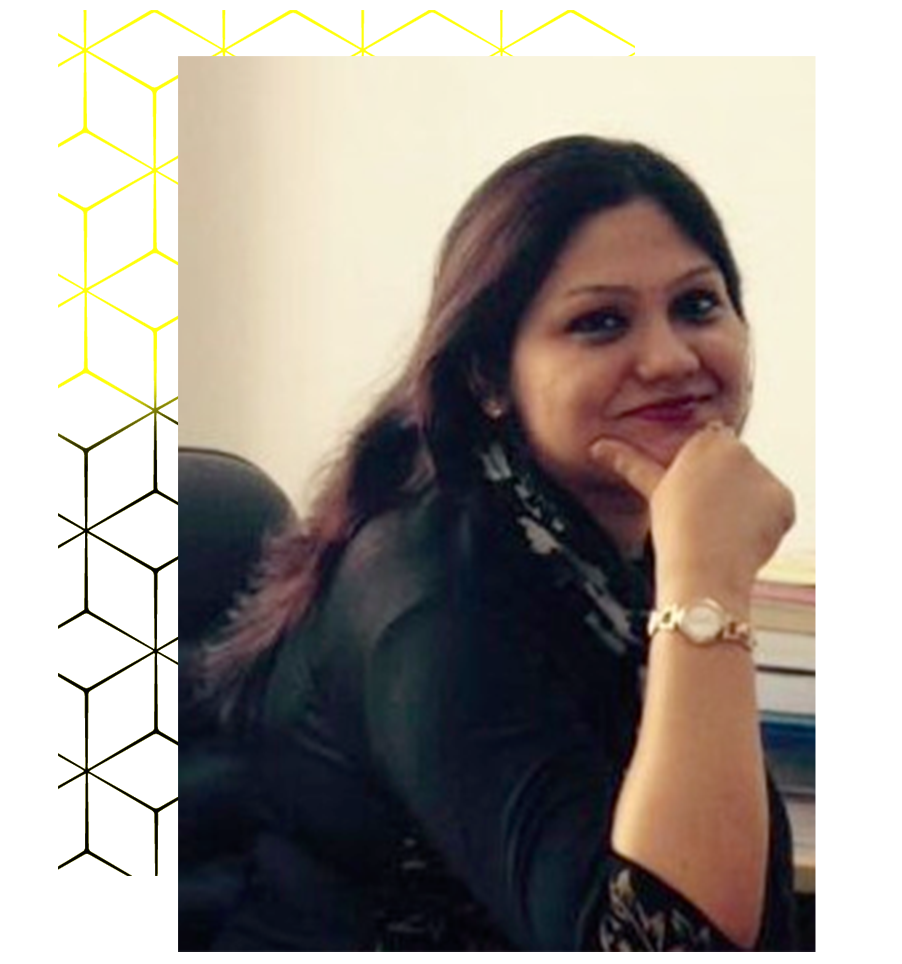 Professor of Economics
University of Engineering & Management, India
A Doctorate in Economics from the Department of Economics, University of Kalyani, Nadia, West Bengal under the guidance of Late Prof.(Dr.) Bahnisikha Ghosh and Prof.(Dr.) Sutanu Bhattacharya. Have been a part of Jawaharlal Nehru University, New Delhi for Refresher Course in Economics and is its Alumni till date. A Gold medallist and a University topper in U.G. Exam also served as Head Examiner under MAKAUT (previously WBUT) for MBA course and some of the other U.G courses.
Papers & Books:
Presented papers in several Universities and also taught in various Universities like Amity University, Kolkata, NSHM Knowledge Campus, Kolkata, St. Xavier's College Kolkata, Umeschandra College, Kolkata. Subjects taught there are Micro & Macro-economics, Business Economics, Managerial Economics, Health Economics, Basic Economics, Research Methodology. Has been the Coordinator of the currently launched BBA course in Global Business(only conducted by NSHM College of Management & technology) as well as BBA in Supply Chain Management for the year 2018-2021.
A Book on "Statistics for Economics" for C.B.S.E. class-XI has been co-authored with Prof. Sampat Mukherjee, ex-Prof. of St. Xavier's College, Kolkata and has been published by New Central Book Agency in March 2013.
Another book for the CA foundation named "Economics for Finance –An Analytical Approach" with Prof. Sampat Mukherjee and Dr. Vipul Bhatt has been published by Asian Humanities Press in Oct.2020.
My 3rd Book named "Macroeconomics-A Global Text with Prof. Sampat Mukherjee and Dr. Vipul Bhatt has been published by Asian Humanities Press in Jan 2021.
A paper titled "Maternal Education and Child Schooling: A study based on the four districts of West Bengal"  was selected on peer-reviewed for the 2019 International Conference on Innovative Approaches in Business Management Social Sciences and Humanities under African Research Academy in 2018, December.
Presented a paper named "Poverty, Health and Economic Development of Women and Children: A Study of four most Populous States of India" in 2nd Asian Population Association Conference in Bangkok, Aug 26-29th, 2012, where 50 countries participated from all over the Globe. Another paper titled "Role of Skill–Based Education as a solution to Growing Unemployment in India" was presented in IIM Calcutta's 2nd International  Conference on Contemporary Debates in Public Policy and Management. Participated in Capacity Building Programme organized by Council For Social Development, Hyderabad from May 10 to 23, 2017.
Currently, working as a full–time professor of Economics in the Department of Business Administration, University of Engineering & Management, Kolkata(UEMK). Prof. Mukherjee is a member of the Governing Council of the ICCE.