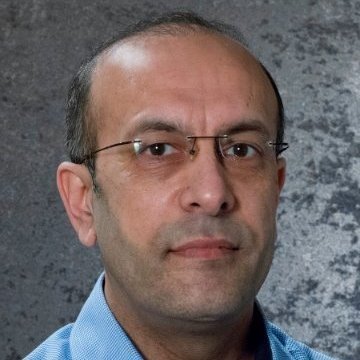 Dr. M. Azhar Hussain
Associate Professor of Economics, Roskilde University, Denmark
Dr. M. Azhar Hussain, Associate Professor of Economics and Statistics at the Department of Social Sciences and Business at Roskilde University in Denmark, has a long career within academia, where he teaches economics and statistics related subjects and conducts research within empirical distribution of welfare, which includes a strong focus on inequality, deprivation, poverty, polarization, and socioeconomic indicators.
He utilizes data from developed countries (mainly Denmark and European Union countries), but also covers some developing nations (including Mozambique, Myanmar, and Sub-Saharan Africa countries). His present research is particularly concentrated on the robust measurement of multidimensional welfare.
Currently, Dr. Hussain is also a consultant with various programs under the United Nations, a National Team member for the European Union EUROMOD tax-benefit simulation project, and he is an external examiner at all Danish universities covering economics, public health, and political science subjects. He is a member of the International Board of Standards of ICCE.
Dr. Hussain furthermore is an editor for the methodology book series at Nyt fra Samfundsvidenskaberne (Danish publisher), as well as an editor at various peer-reviewed journals.
Dr. Hussain has had long stays outside of Denmark, incl. during his Ph.D. study in the USA (Cornell University), as a Technical Resident Advisor in Mozambique (Ministry of Planning and Development), and Associate Professor in the UAE.
Previously, Dr. Hussain held various positions in the economics field. He was a Head of a Section at the Danish Ministry of Economic Affairs, where he developed micro-simulation models for taxes and social transfers using representative administrative data from Statistics Denmark.
He conducted macro-economic analyses and labor market analyses as a Senior Consultant at the Danish Confederation of Trade Unions. As a research assistant, researcher, and research fellow at the Danish National Institute for Social Research, he carried out research covering economic, social, and health issues primarily regarding the Danish population. Dr. Hussain then got his Ph.D. degree (Econ) from the Aarhus School of Business (Denmark). Finally, he was hired as a Post.Doc. at the Department of Economics at the University of Copenhagen (Denmark), where his focus was on empirical development economics.
Dr. Hussain has a vast publication record, incl. publications in peer-reviewed international and Danish journals, books and book chapters for international and Danish publishers, and occasionally articles in Danish national media (newspapers and radio).