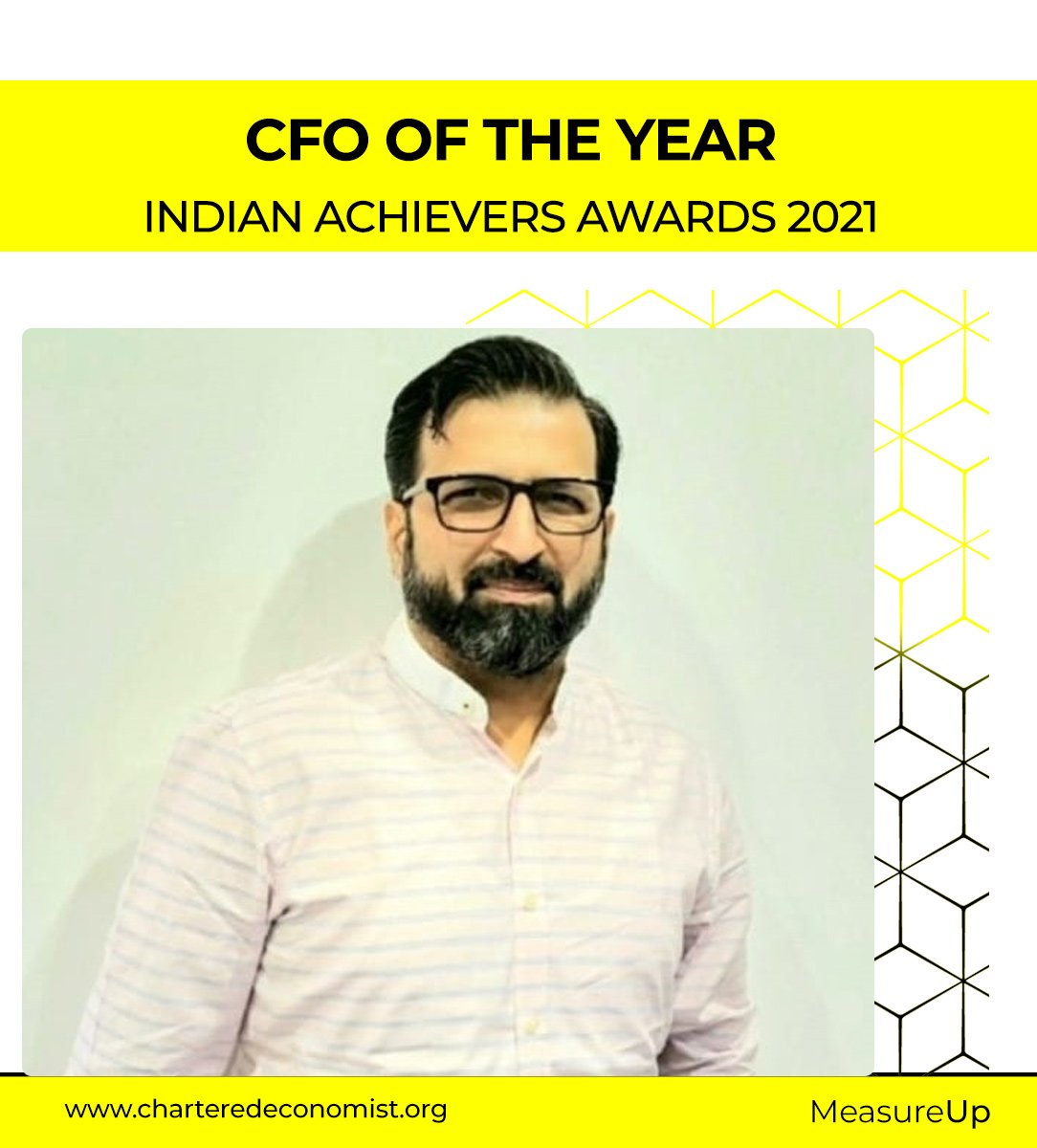 [stm_spacing lg_spacing="6″ md_spacing="6″ sm_spacing="6″ xs_spacing="6″]
Gaurissh Lagu of ICCE wins India CFO of the Year 2021
[stm_spacing lg_spacing="50″ md_spacing="50″ sm_spacing="50″ xs_spacing="50″]
The Global Head of Partnerships at the Institute of Certified Chartered Economists®, Gaurissh Lagu, FCCE, has been awarded as the CFO of the Year 2021 during the Indian Achievers Awards 2021.
Gaurissh Lagu is a finance leader with over 16 years of experience across Manufacturing, Real Estate & Shared Business Services handling important areas, majorly being – Fund Raising & Investor Relations, Strategic Business Planning & Implementation, Finance Transformation, Business Process Management, Financial Reporting, and Compliance, Internal Audits & Internal Controls with focus on driving business performance and productivity.
He believes in building solid stakeholder collaborations and leading transformation projects impacting business growth & maximizing profitability. He is a Qualified Finance & Investment Professional & a Certified Independent Corporate Director.
He has worked across all kinds of industries & sizes of companies in his career, right from family-owned small & medium enterprises to holding Financial Controlling & CFO in multi-billion dollar listed MNC conglomerates.
He has worked in geographies across the world including India, Malaysia, Switzerland, the United States, Brazil & France. His previous employers include groups like Syngenta AG., Steelcase Inc., Orchid Orthopaedic Solutions, and Subros Limited.
[stm_spacing lg_spacing="80″ md_spacing="80″ sm_spacing="30″ xs_spacing="20″]
[stm_sidebar sidebar="311″]