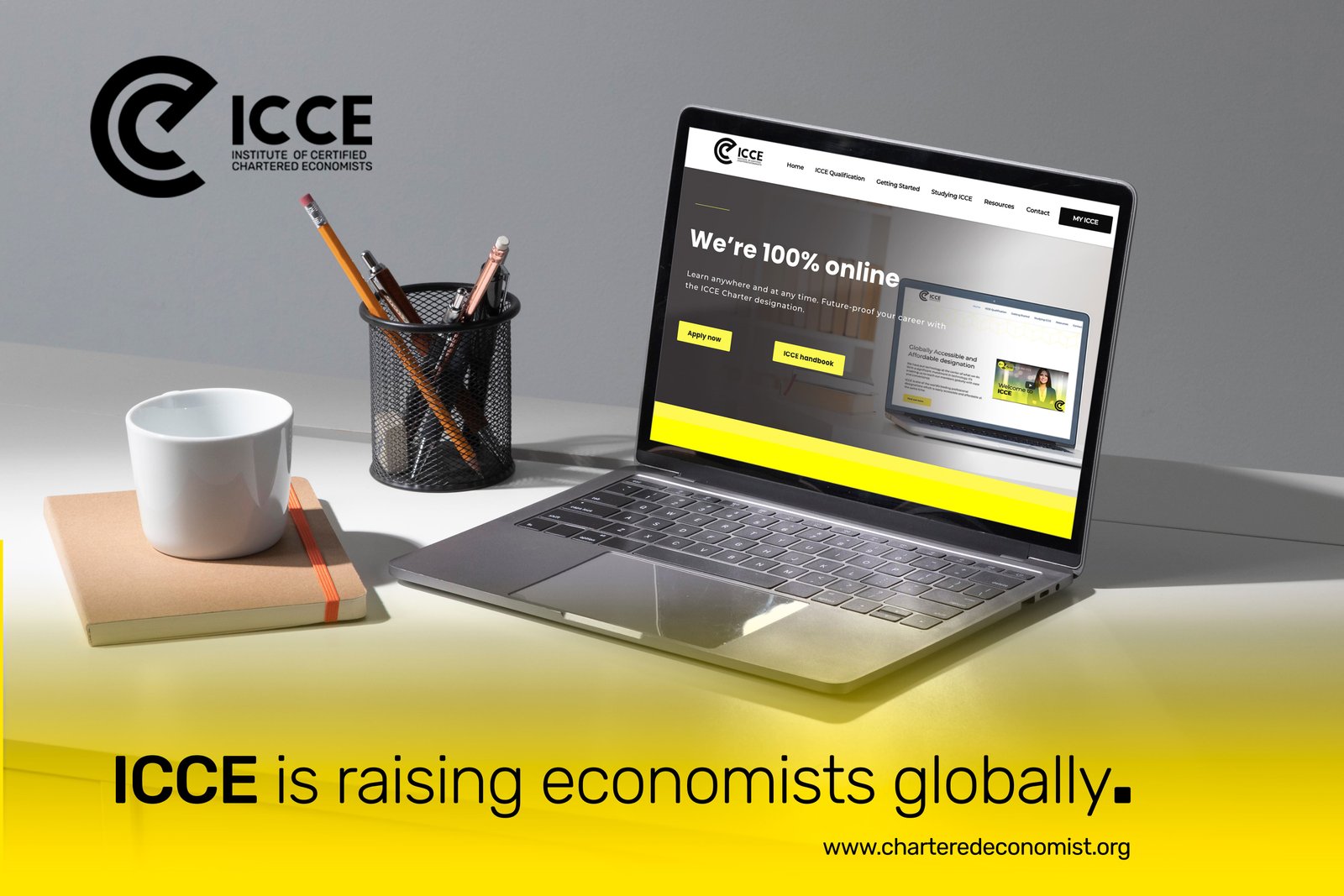 [stm_spacing lg_spacing="6″ md_spacing="6″ sm_spacing="6″ xs_spacing="6″]
ICCE is accepting applications
[stm_spacing lg_spacing="50″ md_spacing="50″ sm_spacing="50″ xs_spacing="50″]
A newly formed professional body for economists, the Institute of Certified Chartered Economists (ICCE) is officially accepting applications from potential members from around the world beginning August 1, 2021.
ICCE is aiming to become a leading professional qualification program for today and tomorrow's economists.
The Institute shares a common vision of "Raising economics professionals with the highest ethical standards through quality education and collaborative learning.
"We are the professional body dedicated to equipping professionals in the economics and finance industries with the needed skill sets, expertise and qualification that helps them to rise to the top of their chosen career paths, and thus, shape the future of the industries."
"We are a membership based body representing economists and finance professionals across the globe, helping these practitioners to measure up the standards in the profession."
The Governance structure consist of distinguished economists from both academia and industry including former Vice President of the World Bank Group as well as leading economic researchers from various Universities around the world. The Institute again, is offering scholarships to all early learners who enrolls with it.
[stm_spacing lg_spacing="80″ md_spacing="80″ sm_spacing="30″ xs_spacing="20″]
[stm_sidebar sidebar="311″]