The Institute of Certified Chartered Economists (ICCE) has released the list regarding the maiden edition of its flagship award program for young economists.
The 30 Most Influential Young Economists Awards are the most-anticipated annual compilation of young, bold, and bright economists under 40, put together by the ICCE.
This initiative is aimed at celebrating new economic thinkers and rising economists who are influencing positive change across their country's economy.
According to the ICCE, the award will highlight the bold, true, and genuine potentials of young economists whose works are at par with their impacts whiles serving as a source of encouragement to other young individuals whose commitment to stimulating growth is undoubted.
The first edition featured young economists across different industries from Asia-Pacific, Sub-Saharan Africa, and India.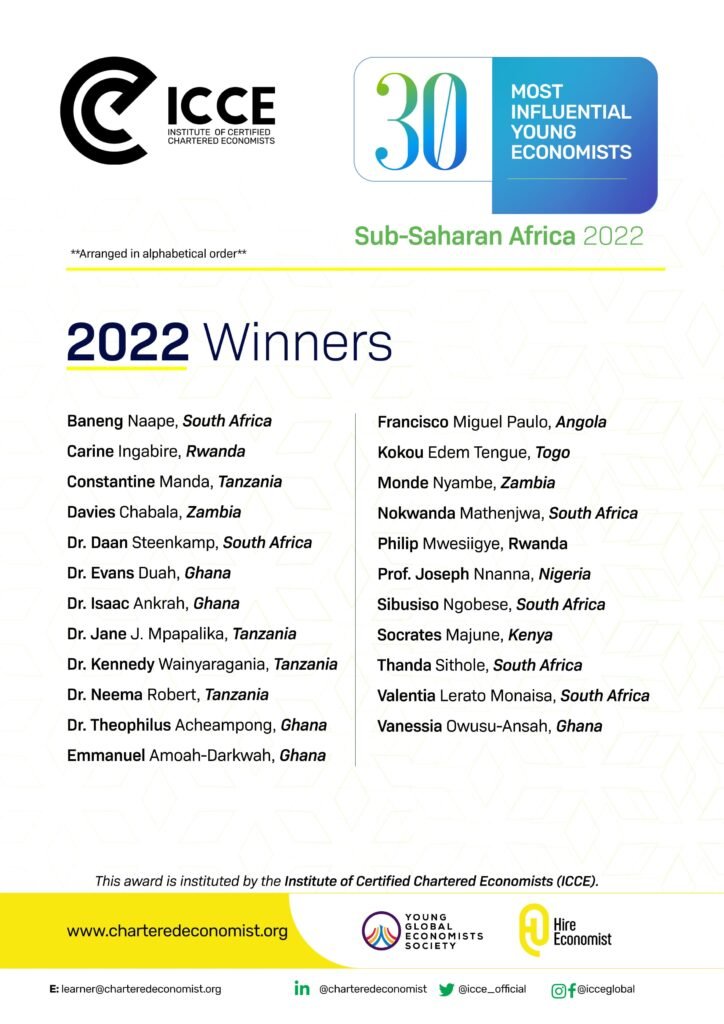 Profiles of these young economists are announced via the various social media handles of the ICCE.